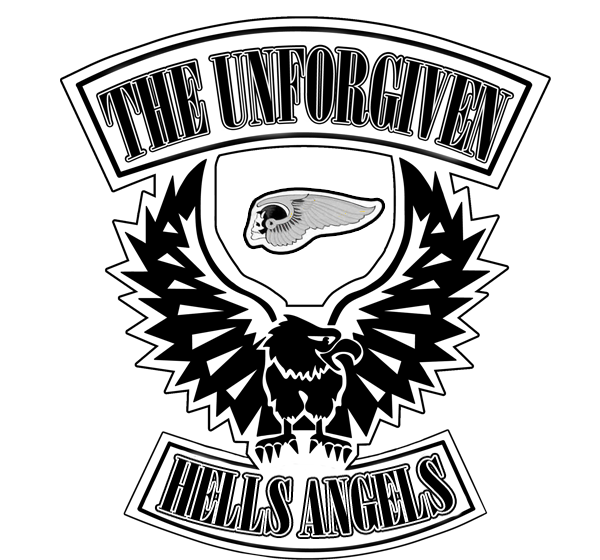 The beginning of Hells Angels Motorcycle Club
On March the 17th. 1948 the first Hells Angels Motorcycle Club was founded in the Fontana/San Bernardino area in the United States of America. About the same time other gangs, crews and mafias were formed in various places in the state of California, but most of these do not exist today.
From having been exclusively a Californian phenomenon, the club developed internationally in 1961. It happened when the first charter outside California was adopted - strangely enough as far away as Auckland, New Zealand. During the sixties Hells Angels spread out to the East Coast of the USA and later to the Midwest.
By 2000 many more countries have been granted the now famous winged death head
Hells Angels in San Fierro
Sam "Krazie" Miller started his notorious life in a Jamaican gang, the Jefferson Shottaz, and later on starting his own crew, the Black Rose Crew, and then eventually joining his best friend's Mexican gang, the 163rd St Psychos Click. Until he campaigned for mayor which forced him to forget about his notorious past but in the end was not voted into office.
When he left the 163rd St Psychos Click, it pretty much died away. So when Krazie wanted his notorious life back, he had no choice but to make another gang of some sort. Some of his crew members from his previous Black Rose Crew have turned into bikies and have kept close to Krazie the whole time. And the idea of a bikie gang just really caused so much interest in him at that time.
During his campaign, there have been talks in the government about the Hells Angels Motorcycle Club World. One of the biggest motorcycle clubs worldwide. Their winged death head logo is a symbol of fear, adrenaline and brotherhood to most people around the world. And Krazie wants to bring this to San Fierro. And so he started the Hells Angels MC, San Fierro.
With his Harley-Davidson motorcycle and a few ex-crew/gang members, they made the city of San Fierro join the Hells Angels Charters around the world, which will later be a big motorcycle club that will control many roads and defy law and order in the city of San Fierro...
Krazie and Cliff, the first members of Hells Angels MC, San Fierro Charter, went to the store at Doherty to buy some things, and maybe rob some people as well. They finally found a potential victim so Cliff covered his face with a black rag with flame patterns on it, while Krazie stayed close to the door, keeping a lookout. But before they even got to start their robbery a man approached Cliff to talk to him. This man was wearing an Unforgiven MC jacket and he said his name was "Al"..
Al: "You're a bikie gang?"
Cliff: "Hells Angels mate.. Motorcycle Club. Who you rep?"
Al: "Rep?"
Cliff: "You know.. Representing"
Al: "Oh.. Points to the patches on his jacket (it says, Unforgiven MC.. Vice President"
Cliff: "Oh... That's nice" *laughs*
Cliff and Al kept on talking, and it wasn't really a friendly talk. And the whole time Krazie was listening, pretending to be looking at the cereal boxes until..
Al: "Well don't say I didn't warn you, but Unforgiven controls this town. So you better not be starting anything"
Krazie "accidentally" knocks over some cereal boxes, and while he was picking them up and stacking them back up on the shelves, he took a close look at Al..
Cliff: "Well as long as you don't cause any trouble with us"
Al: "What?!"
Cliff: "I said.. As long as you don't start shit with us, alright?"
By this time Krazie got up and said.
Krazie: "Cliff let's go NOW"
Krazie took a good look at Al's face and they both left the store. They got on their Harley Davidson motorcycles and they saw Al running up to them.
Krazie: [LOW] "Fuck, we might be starting shit with the Unforgiven already"
They waited until Al got up close to them..
Al: "Nice bikes.."
Cliff laughs and Krazie tries to put on a smile..
Krazie: "Cheers mate. Need a lift somewhere?"
Al: "Nah I'm good."
And they both drove away.. That was the first day of Hells Angels MC in San Fierro.
Jack "Jackall" Sully is a mechanic of the Hells Angels MC, and he has a few men working for him. He is a co-owner of the Sully-Azuri Co. A known small mechanic company at the city of San Fierro. Jackall realised how much calls he's been getting from old and new customers alike, and that's when he realised how expensive mechanics ((Pay n Spray)) charge their customers in this town. So he talked to Krazie and told him about this. Krazie fully understood the situation and called a meeting with his members, Hells Angels MC will not try competing with the gun or drug dealers in this town, but rather they will try to take over the mechanics industry of San Fierro. And being in Hells Angels MC. Being a mechanic is handy.
The Hells Angels always run into Unforgiven bikers, and no conflict has surfaced as of yet, and they always interact well, due to their very similar interests. Eventhough instinct would tell both Motorcycle Clubs to "eliminate the competition" due to possible threat, both MC's have not taken action regarding that as of yet. This got Krazie thinking, what if they make an alliance, and run as brothers in arms. Cruise in their Harleys, as if they were one.. And so, Krazie tried to arrange a meeting with the Unforgiven MC.
Well seems like the Unforgiven MC had similar intentions. One day while his men was riding around in Ocean Flats, and they met a personal friend of their leader who lives a hippie lifestyle, the Hells Angels ended in the El Corona Bar...
Doom(walkie talkie): Krazie, someone wants to talk to you at El Corona
Krazie(walkie talkie): Who is it?
Doom(walkie talkie): Unforgiven. They say they gota talk to you. Something important
Krazie(walkie talkie): Alright, I'll be there.. El Corona Bar right..
So Krazie took 3 Hells Angels with him and they went to El Corona Bar where they saw only a few Unforgiven MC members and some Surenos who are working at the bar. They all chilled the the El Corona Bar when someone who called himself Buck approached Krazie, and they talked at the very end of the bar. Their conversation was about very important matters so they left their men, and went to the sewers at the back. Putting all of their weapons on the ground, they continued discussing matters that will decide the fate of the bikie gangs in San Fierro forever. Many things happened around them, many gun shots were fired, but none of these were to Unforgiven nor to Hells Angels. The meeting went on and on for hours until at 13:23 they have finally caught up to their terms. From that time on, Hells Angels MC and Unforgiven MC will be pretty much be riding as one. Not as allies, but as brothers in arms. Different names, but one family. And together, they should be unstoppable.